Geographies Served
National
Services Provided
Asset Sales, Other Consulting and Specialty Service, Marketing, Social Impact
Interest Areas
Mission Related Investment
Program Related Investment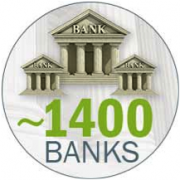 Bank Assetpoint® was created by Promontory Interfinancial Network, the nation's leading deposit services provider and a trusted partner chosen by more than 3,000 financial institutions. Promontory Interfinancial Network provides smart solutions – unique services that derive their value from the power of a network of thousands of financial institutions.
About Bank Assetpoint
Bank Assetpoint is a nationwide marketplace that connects buyers and sellers of loans via high-touch service from professionals who possess both access to and in-depth knowledge of banks. Bank Assetpoint brings over 1,400 registered bank participants together with each other and with nonbank buyers and sellers.
Bank Assetpoint can help banks to buy or sell a variety of loans, including CRE and C&I loans; super-prime, refinanced student loan pools; other consumer loans; and CRA-eligible loans.
Banks can use Bank Assetpoint to:
Bridge CRA lending shortfalls by acquiring qualifying loans
Supplement organic loan growth by acquiring assets in targeted geographic and/or industry segments
Originate larger loans by marketing participation opportunities
Discreetly market a loan asset for portfolio management or diversification purposes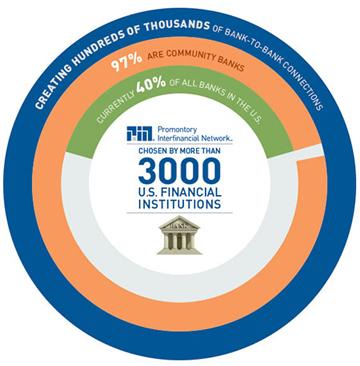 About Promontory Interfinancial Network
Promontory Interfinancial Network, founded more than a decade ago, has built the largest bank network of its kind. Its services – including, Bank Assetpoint, ICS®, CDARS®, and IND® – help financial institutions work together to offer services that otherwise might be too difficult or too costly to offer individually. Besides enabling banks and other financial institutions to buy or sell bank assets, build profitable, million-dollar relationships, and purchase cost-effective funding, the company's services encourage socially responsible investors to deposit funds in banks that serve economically disadvantaged communities – places where much-needed funds can be used for local lending initiatives that otherwise might not occur. In 2016, Promontory Interfinancial Network counted 71% of all certified Community Development Financial Institutions among its members, and in that year, its services helped mission-based banks – CDFIs and minority-owned banks – to attract more than $2 billion in socially responsible deposits.