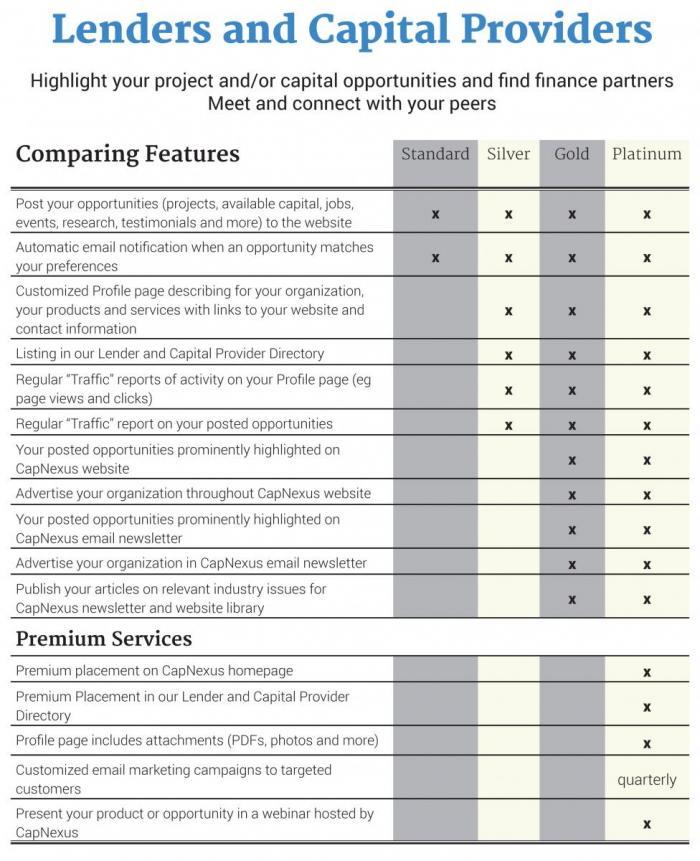 Heighten your visibilty by becoming a Premium Lender and Capital Provider. Want additional exposure to help your customers find you? Benefits to Premium Lender & Capital Providers include:
Full Profile Page with logo, photos, description of your products and services, and attachments
Listing in Lender & Capital Provider directory
Access to reports of activities connected to your profile page and posted opportunities – including page views and number of clicks
Advertise on CapNexus website pages and in the electronic newsletter
Post published articles to CapNexus newsletter and website
Customize email marketing campaigns to target your audience
Conduct Informational webinars through the CapNexus platform.
Contact us or call 202-689-8935 ext 230 to find out about becoming a Premium Lending and Capital Provider.