Asset Classes Served
Commercial Real Estate, Community Facilities - Childcare, Community Facilities - Education, Community Facilities - Healthcare, Community Facilities - Other, Multi-Family Housing, Small Business, New Market Tax Credit, Rural
Geographies Served
Arizona, California, New Mexico, Nevada
Services Provided
NMTC, Social Impact
Interest Areas
Diversity Equity and Inclusion
Sponsor Highlight, February 2020: Congratulations to All FY 2019 Capital Magnet Fund Awardees!
Clearinghouse CDFI (CCDFI) addresses unmet credit needs throughout the U.S. with a focus on CA, NV, AZ, NM, & Indian Country. Over the past 24 years, Clearinghouse CDFI has funded $1.9 billion in total loans for over 1,900 projects, which have created or retained more than 21,500 jobs and benefit over 1.9 million individuals.
Our Products
Clearinghouse CDFI finances direct loans for affordable housing, community facilities, small businesses, and commercial real estate. Loan types include: construction, acquisition, renovation, expansion, and refinance. Clearinghouse CDFI offers both short- and long-term, permanent, fixed-rate mortgages from 3-years to 30-years fully amortizing.
Other products include:
CDFI Bond Guarantee Program - CCDFI increased BGP borrowings by $64 million in 2019, ending the year at $254 million in outstanding borrowings from BGP. CCDFI has additional borrowing capacity of $79 million under the existing BGP allocation. Learn more >>
New Markets Tax Credit Program - Clearinghouse CDFI is one of the largest New Markets Tax Credit (NMTC) Program participants with over $538 million in NMTC allocation awarded since inception. Learn more >>
Opportunity Funds - CCDFI now offers a new vehicle for community development financing--the Clearinghouse CDFI Opportunity Fund. It also closed the first CDFI-sponsored project in the nation. Learn more >>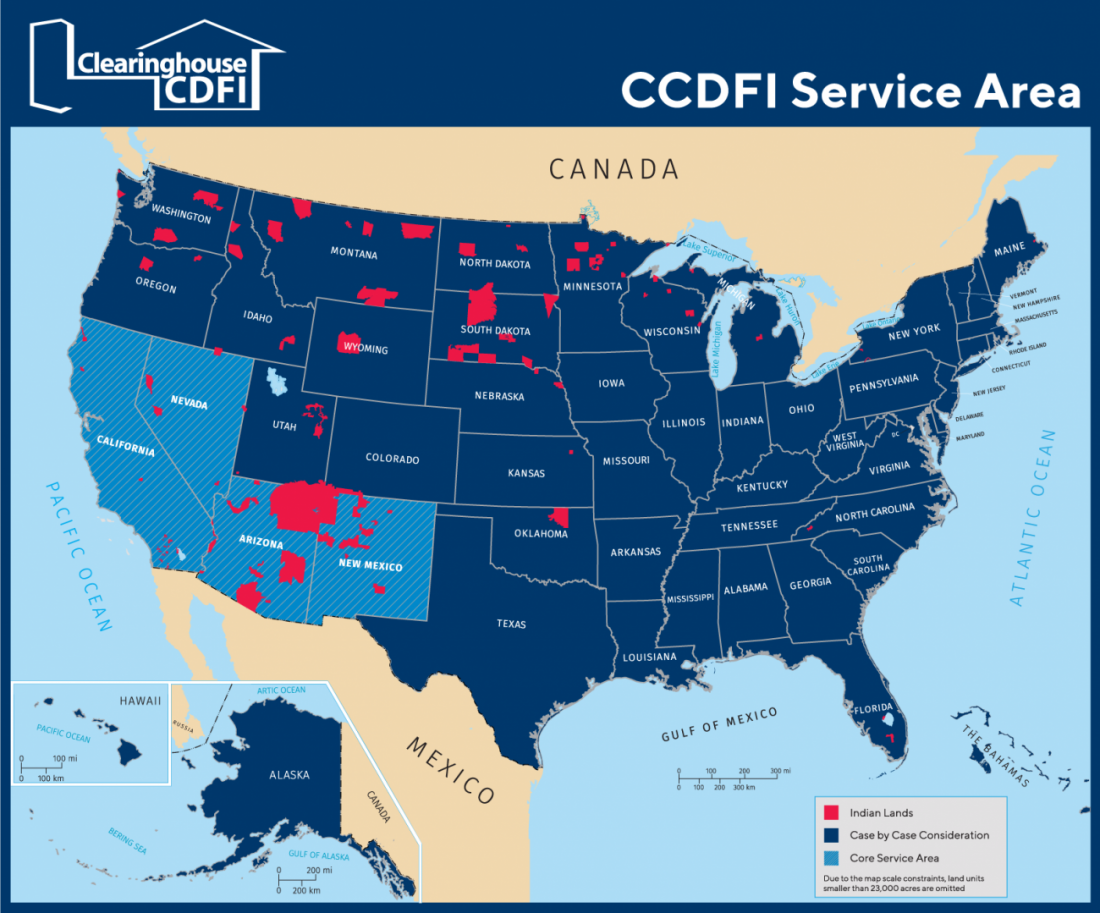 Financing for our communities. Profits for our investors.
We believe that creditworthy borrowers whose projects create assets in the community deserve to be considered for financing. We're here to finance these projects when a borrower's unique circumstances don't fit the criteria for traditional lenders. We analyze every loan application individually with consideration for its potential impact and return. All of our loans provide measurable community benefit. See our community impacts.
Impact by the Numbers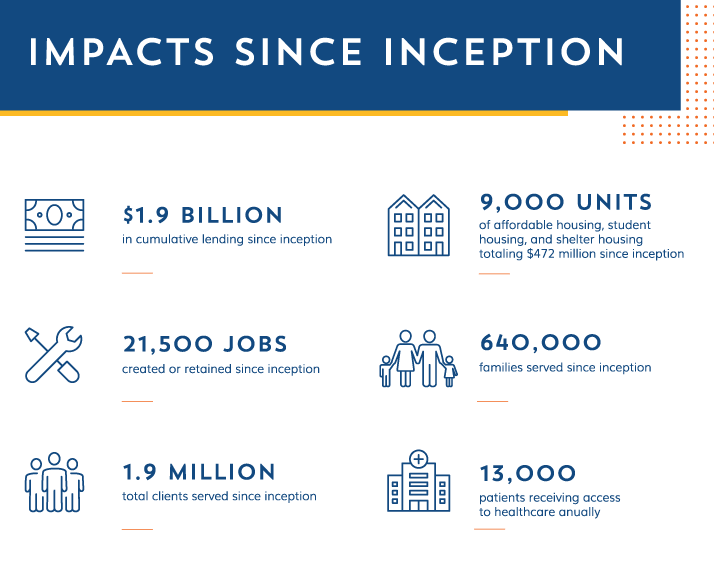 For more information about Clearinghouse CDFI's products, services, and impacts, view the Clearinghouse CDFI 2019 Digital Annual report.