Faith Based Other;Faith-Based Institution
Asset Classes Served
Working Capital, Commercial, Commercial Real Estate, Consumer, Microenterprise, Small Business, Consumer Mortgage, Deposits
Geographies Served
National
Services Provided
Other Consulting and Specialty Service, Investments, Advisory, Asset Management
Interest Areas
Mission Related Investment
Everence is a faith-based financial services organization that helps individuals, organizations and congregations integrate faith with finances through a national team of advisors and representatives.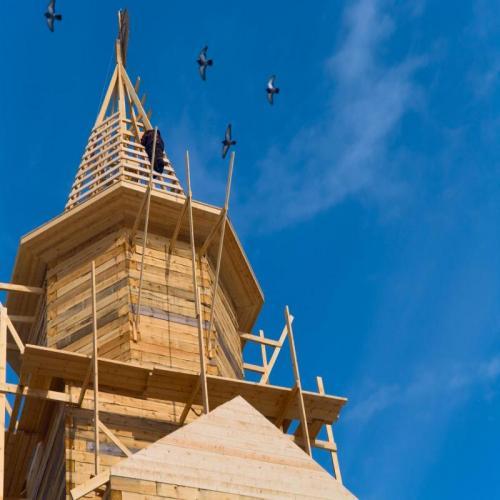 Neighbors helping neighbors
Since 1945, Everence and its members have been making a difference in the world. As a ministry of Mennonite Church USA and other churches, Everence offers financial services with community benefits and stewardship education.
Everence members have access to products and services including, but not limited to:
Banking
Investing
Retirement
Financial planning
Insurance
Charitable giving
Grow your church or organization with an Everence loan
When you decide to take the significant step to expand your ministry or facilities, Everence can offer you a loan that fits your unique situation.
Customized loan development with flexible loans: Whether you need an operating line of credit, a lower interest rate or a construction loan to expand your ministry, we can create a solution to fit your needs.
Community of believers: Our church loans are funded by our annuity program, which aligns the priorities of like-minded believers from the Everence community who desire to help grow the church and its ministries through their investments.
Faith-based company: Everence has been making a difference since 1945 – growing out of a long tradition of church communities putting faith into action by sharing resources. We are committed to helping people integrate their faith and values with their finances.
Learn more about Everence church loans.
Become a member
Be part of a community of people who care about the people and places around them, all working together to cultivate and enrich the lives we share.
To apply for an Everence church loan, you must:
Be a Mennonite or Anabaptist church or organization, or
Share the values consistent with Christian stewardship.
Learn more about what becoming a member of Everence means.
Everence supports local communities and missions
In 2017, Everence surpassed $3 billion in funds managed on behalf of individuals, congregations, and organizations – including $1.3 billion in assets under management through its socially responsible mutual fund family. Additionally, Everence has generated over $1.2 billion in cumulative charitable impact since inception in 1945, primarily through Charitable Services, Sharing Fund grants and other donations to churches and nonprofits.
Learn more about how Everence is giving back and helping communities.
"Therefore encourage one another and build up each other, as indeed you are doing." – 1 Thessalonians 5:11