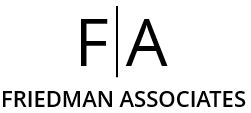 Asset Classes Served
Rural
Geographies Served
National
Services Provided
Advisory, CDFI Consulting, Loan Review, Other Consulting and Specialty Service, Social Impact, Underwriting
Interest Areas
Diversity Equity and Inclusion
Mission Related Investment
Program Related Investment
Friedman Associates is a Community Development Financial Institution (CDFI) consulting services firm. We are relentlessly driven to strengthen the intellectual and financial capacity of nonprofit lenders. We share your vision for economic justice and equal access to capital for disinvested individuals and communities. We are the only CDFI Consulting firm consisting entirely of former senior-level CDFI staff. We have built successful organizations; raised millions for operations and loan capital; and achieved measurable community impact. Bottom line – we give you the tools to build and grow sustainable nonprofit financial institutions.
Our core competencies include: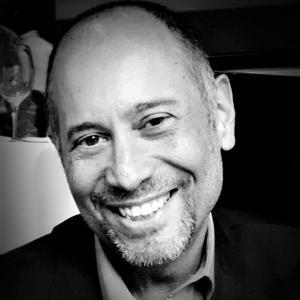 Creation of financial products and development services
Feasibility studies for product and/or market expansion
Business plans to implement plans for growth and sustainability
Deep dive analysis of loan fund performance and impact
Capitalization plans
Developing metrics to measure program performance and impact
Counsel and/or writing government applications for funding.
FA is led by Jason Friedman, nationally recognized for his leadership and accomplishments in community development and entrepreneurship for disinvested individuals and communities. With thirty years of experience, he is sought out by the nonprofit, public and private sectors to develop initiatives that create small businesses, affordable housing and jobs in underserved markets. His team is comprised of former senior-level CDFI professionals.
Selected Products and Services
Loan Fund Development: we develop product guidelines; underwriting criteria; analytical tools; loan fund policies and procedures; and due diligence protocols. We also provide on-site staff training on loan origination, underwriting, technical assistance, portfolio management, servicing and collections.
Loan Fund Assessment: an extensive analysis of loan fund operations and management. We deliver a comprehensive report with findings and detailed recommendations to improve effectiveness, performance, and impact. We then project manage the implementation of necessary improvements and systems.
Operations Plan for Sustained Growth: achieving ambitious goals requires a road map with GPS-like precision. It includes business development strategy; growth budgets; loan projections; staffing plan; and impact. Not a strategic plan, it presents highly detailed information specifically to direct staff to perform the day-to-day tasks required in the running your loan fund.
Captalization & Fund Development Strategies: A capitalization plan serves as a blueprint for ensuring you have the cash and other assets you need to manage risk and pursue opportunity. Financial projections are not enough; you need to examine your long-term balance sheet. Our capitalization plans address your financial health and goals in the areas of liquidity, adaptability and durability. Friedman Associates will focus on operations, capital, and loan reserves and deliver a prospectus, investment instruments, and coaching to make the pitch.