Asset Classes Served
Low Income Housing Tax Credit, New Market Tax Credit
Geographies Served
National
Services Provided
Training, Other Consulting and Specialty Service, Marketing, Strategic Planning, Policy & Advocacy, Social Impact, Analysis, CDFI Consulting
Interest Areas
Diversity Equity and Inclusion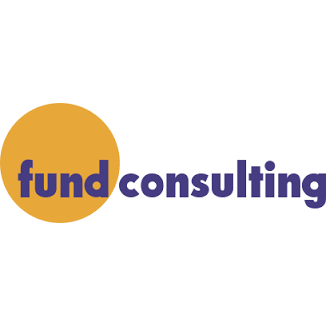 FUND Consulting is a women-owned firm located in the City of Chicago with a staff of ten. Our team provides both strategic and operational services to community development financial institution (CDFI), nonprofit, and government clients nationwide.
Community Focused. Results Driven.
Founded in 2000, FUND Consulting has worked with nearly 250 clients and raised over $333,627,583 in government and local grants, investments, and tax credits for its clients.
FUND Consulting helps organizations understand market needs to enhance and develop products and services through the completion of 96 market analyses, and supports the strategic growth of organizations through the delivery of over 60 business, strategic, and capitalization plans.
Services Offered

Obtaining and maintaining status as a CDFI is the essential element of a CDFI business model. The Certification and Compliance Center at FUND Consulting has the dedicated staff and expertise to focus on this important function.

The FUND Consulting team has the capacity and expertise to provide help with the fundamentals of CDFI management by providing project based assistance. These services help with understanding markets, accessing capital, and reporting on impact.

FUND Consultants employ a comprehensive approach of linking funding applications to qualitative and quantitative research. This approach, coupled with expertise and insight results in actionable tools to help increase funding and grow organizations.
Contact Fund Consulting for more information about recent projects that include Strategic and Captilization Plans, Qualitative Data Collection and Analysis, Program Evaluation, Market Studies and Analysis, Marketing and Strategic Planning, and Community Surveys.