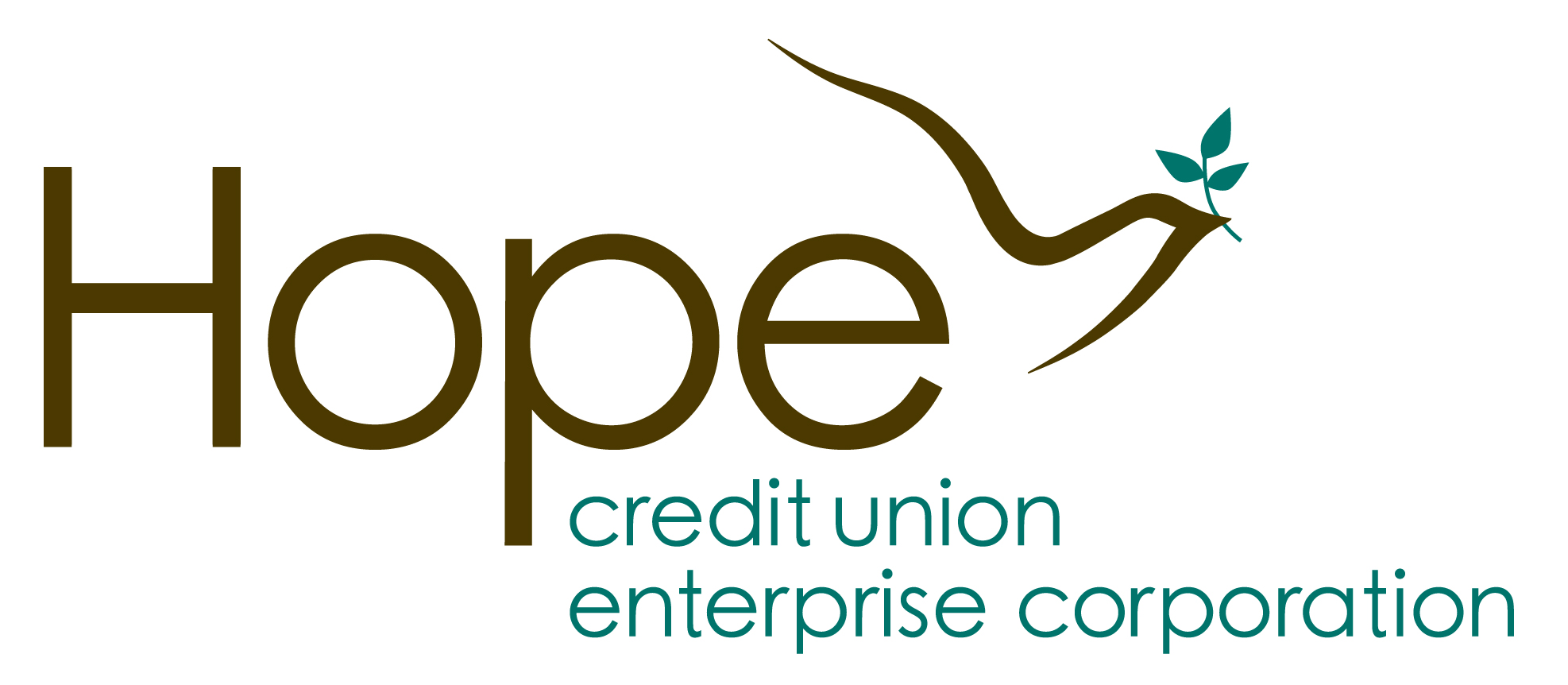 Asset Classes Served
Working Capital, Single-Family Housing, Commercial, Commercial Real Estate, Community Facilities - Childcare, Community Facilities - Education, Community Facilities - Healthcare, Community Facilities - Other, Consumer, Microenterprise, Multi-Family Housing, Small Business, Consumer Mortgage, Low Income Housing Tax Credit, New Market Tax Credit, Rural
Geographies Served
Arkansas, Louisiana, Mississippi, Tennessee
Interest Areas
Diversity Equity and Inclusion
Program Related Investment

Sponsor Highlight, April 2020: Hope Enterprise Publishes "Closing the CDFI Asset Gap"
Sponsor Highlight, May 2020: A Community Development Credit Union That Grows Every Time There is a Disaster
About HOPE
HOPE (Hope Enterprise Corporation, Hope Credit Union and Hope Policy Institute) provides affordable financial services; leverages private, public and philanthropic resources; and engages in policy analysis to fulfill its mission of strengthening communities, building assets, and improving lives in economically distressed parts of Alabama, Arkansas, Louisiana, Mississippi and Tennessee. Since 1994, HOPE has generated over $2 billion in financing that has benefitted more than 1 million individuals in one of the nation's most impoverished regions.
Mission
To strengthen communities, build assets, and improve lives in economically distressed areas of the Mid South by providing access to high quality financial products and related services
Products & Services
RETAIL FINANCIAL SERVICES
Checking & savings accounts, credit cards, debit cards, ATM cards
Individual Development Accounts, IRAs
Secured and unsecured loans, automobile loans, home equity loans, payday loan alternatives, debt consolidation loans
Access via regional branches, mobile banking, online banking, kiosks, micro branches, shared branching network
HOMEOWNERSHIP & AFFORDABLE HOUSING
Single-family mortgages
Low-Income Housing Tax Credits
Financing for development of rental and owner-occupied housing
BUSINESS LENDING
Loans for small & medium-sized businesses
New Markets Tax Credit financing
Public agency capital and credit enhancements
Financing for nonprofits, community facilities, healthcare facilities, community infrastructure
Loan participations
INTERMEDIARY SERVICES
Financial counseling including homebuyer education and credit counseling
Affordable housing development
Loan fund administration
Project design and Management
HOPE POLICY INSTITUTE
Budget & Tax
Development Finance
Education & Workforce Development
Financial Inclusion
Health & Healthcare
Housing
Read more in our 2016 Impact Report (digital) or download the pdf.