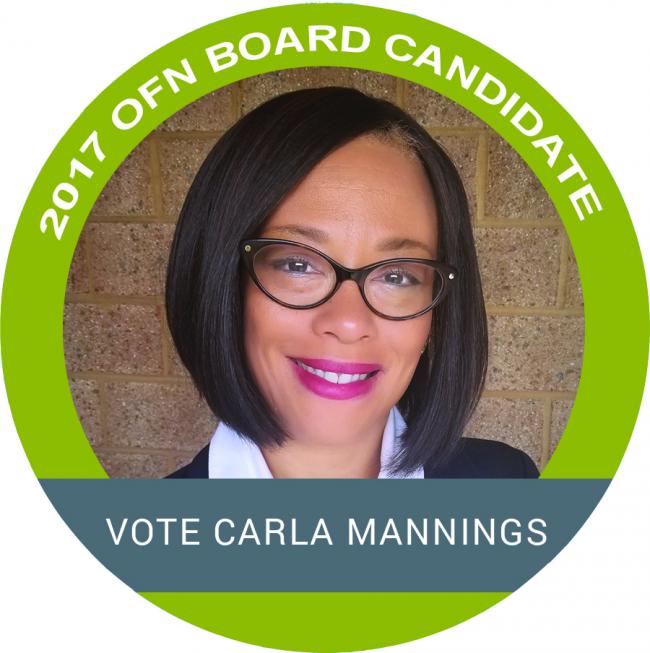 Partners for the Common Good (PCG) congratulates our very own Carla Mannings, Chief Program Development Officer, on her OFN 2017 Board Candidacy! As a prospective OFN Board Member, she brings 30 years of banking and CDFI experience in finance and community development. At PCG, Carla serves in a leadership capacity as she oversees business development focused on the cultivation of new partners, borrowers, and projects.
Carla hopes to bring her national perspective with experience in building the CDFI field to the OFN Board. With national and local expertise in banking, CDFIs, and community development, she would contribute a holistic approach to achieve industry-wide objectives around funding, policy, and messaging.
If you are attending the 2017 CDFIs Invest OFN Conference in Washington, DC, from September 26th to the 28th, please come by PCG's booth to say hello to Carla and the team.
Partners for the Common Good is a national CDFI participation lender that partners with other CDFIs to provide capital to low-income people and communities. We are also the owner of CapNexus, a searchable, online database and networking tool that matches community development transactions to mission-focused capital. PCG is also recognized for managing the Community Development Bankers Association (CDBA), a national trade association of the community development bank sector that educates policymakers, regulators, legislators, and the general public on the importance of CDFIs for low-income communities.
Please join PCG in supporting our colleague, Carla Mannings, in her efforts to represent the interests of OFN's membership and its mission and strategy at the 2017 Board elections!
For more information, please see Carla's candidate statement and watch her candidate video.